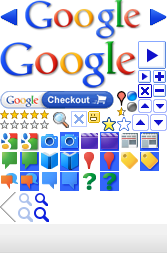 As the title says,
Google Ohh My Google Adsense
I really hope that
G.Adsense
can be accepted at my blog...
I have to be struggle in promote my blog haha~
Please believe me!
My blog is actually a potential site!
I promise that I will write or post something at blog everyday!
Not only me,
You can actually making

money

with Adsense too!
Nowadays,
The world
is
making progress with the development of time

!!!
要看中文解释,请继续往下看。
What 's about in Google Adsense
Briefly say, It's
Offers a contextual advertising solution to web publishers Delivers text-based Google AdWords ads that are relevant to site content pages.
Benefits of AdSense
Maximize your website's revenue potential with contextually targeted ads
Track the success of different formats and locations with online reports
Customize ads to complement the look and feel of your site
You can search Google for more information
现在,我要用母语来解释

Google Adsense

的作用啦~
Google Adsense

简单来说 是 广告
Google AdSense
是一个快速简便的方法,可以让各种规模的网站发布商为他们的网站展示与网站内容相关的 Google广告并获取收入。由于所展示的广告与用户在您的网站上浏览的内容相关,或与您网站内容所吸引的用户的个性和兴致相符,您终于可以在充实网页的 同时﹐透过网页为你带来经济效益。 另外,网站发布商还可以利用 AdSense 向访问者提供 Google 网络搜索和网站搜索功能,并通过在搜索结果页上展示 Google 广告来获得收入。
那些申请不到

Google Adsense

的朋友请不要灰心,
因为

这可能是:
1.

Google认为你的部落格文章不够多
2.

题材不够广泛
3.

访客Visitor 的人数不多
4.
写文章时使用越优美的句子越好,因为Google Adsense 会根据你的文章来判断要放的Ads,所以尽量写得明确,题目要明确。千万不要写得乱七八糟的,写了整篇没人看得懂你讲什么,这是Google Ads的禁忌噢!
因为Google Adsense
主要是根据你的文章放类似的Ads
例如:你那篇文章是关于旅游的,
Google Ads就会放旅游的Ads
以便访客会点进去查看相关资料
也就表示

你赚得更多$$啦!
倘若你的部落格达不到他们的要求
Google Adsense 不会冒险放Ads在你的部落格
**他们也要赚钱的嘛~**哈哈
也因为他们要保障

Google Adwords

的客户们
所以暂时才不接受你的申请
待你的部落格符合

Google

要求后,他们会再通知你
或者你可以再次提出申请哦~
要查看更多详情,请进

这

里
不明白的朋友可以问我哈~~